Due to the Russian invasion, the situation in Ukraine and adjacent regions is constantly changing. This can - also through new sanctions - have an effect on insured persons and on how insurers must deal with laws and regulations. On this page, the Dutch Association of Insurers offers more information about the war in relation to insurance. If in doubt or questions, always contact your own insurance company or advisor.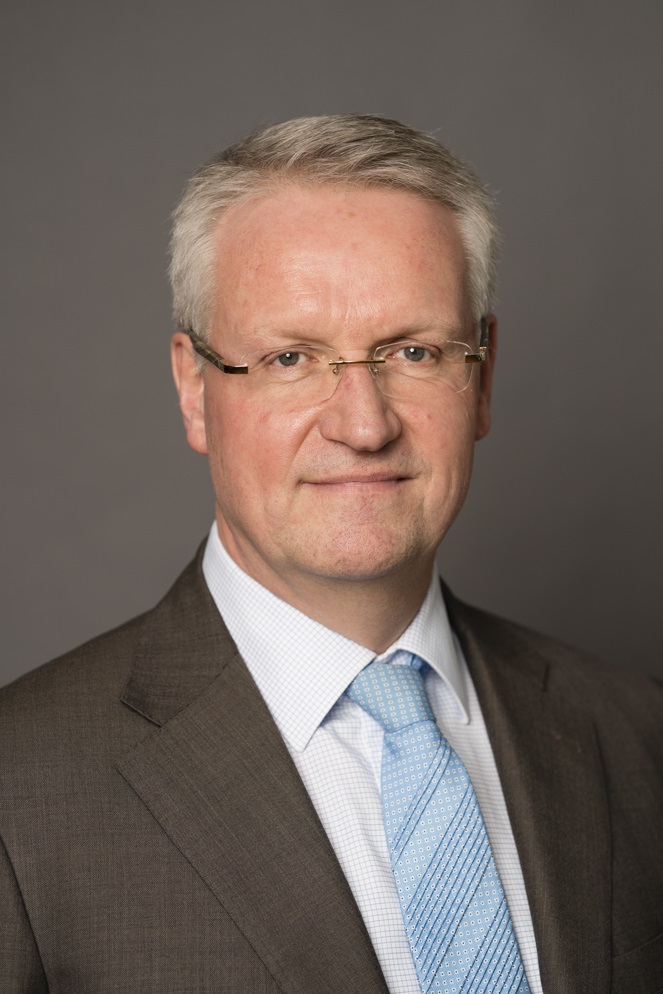 Richard Weurding, Managing Director of the Dutch Association of Insurers, on behalf of the insurance sector
"The Dutch insurance industry is shocked by the recent Russian invasion of Ukraine. In these dark hours of Ukrainian history, our thoughts are with the Ukrainian people and with everyone directly or indirectly affected by the war. Dutch insurers fully support the sanctions that have been drawn up against Russia and Belarus and are deploying extra capacity to implement everything quickly and thoroughly. Insurers do not provide financial services or conduct transactions for relationships that are subject to sanctions. Any funds are frozen and insurers prevent them from making financial resources or services available to the relationship or those involved. Regular consultations take place with, among others, De Nederlandsche Bank (DNB), business associations VNO-NCW and MKB Nederland and the European umbrella organization of insurers Insurance Europe, to discuss the direct and indirect impact of the war on the insurance sector and to see how we can best assist Ukrainian citizens during this humanitarian disaster."
Sanctions Act and regulations 
The sanctions lists (including those of the US) are regularly updated on the basis of stricter sanctions by, among others, the United Nations (UN), the United States (US) and the European Union (EU). Swift sanctions took effect on March 12. ReadDNB's  daily information pagefor the latest state of affairs.
Be alert to sanctions
Companies and especially financial institutions, including insurers, currently have to be extra alert to additions to the sanctions lists in connection with the war between Ukraine and Russia.  There is also a ban on sanctions and circumvention.
Sanctions legislation and insurers
Under Dutch Sanctions Law, it is forbidden to contribute to supporting an activity or transaction of a person, entity or country on the sanctions lists. There are high fines for non-compliance with sanctions legislation.
It is important for insurers that when taking out the insurance, during the term and before payment, they check whether the persons involved in the insurance (for example, the policyholder, the beneficiary or the ultimate beneficial owner) are on a sanctions list. These rules also apply to other business relationships, such as bodyshops or the catering company in the office. Even then, no business relationship may be entered into, such as taking out insurance. Also, no payment or payment is allowed. A 'hit' must also be reported to the supervisory authority.
What are sanctions?
Dutch insurers comply with sanctions drawn up by the EU in response to the situation in Ukraine. Sanctions are mandatory instruments, which are used, for example, in response to violations of international law. In this case because of the war in Ukraine.
Home Insurance & Liability
Is refugee damage covered by your home and liability insurance? Ukrainian refugees who are taken care of by a family in the Netherlands are usually (for a certain period of time) co-insured on the household's contents, building and liability insurance. Always contact your insurer to report that you are taking refugees into your home. Your insurer can then provide you with more information.
Travel insurance 
The situation in a country can change quickly, always check the travel advice of the Ministry of Foreign Affairs before you book a trip. These are leading for travel insurers and have consequences for the coverage of your travel and cancellation insurance. Damages due to war are usually not insured on your travel or cancellation insurance. If in doubt or questions, contact your insurer. 
Travel advisories Ukraine, Russia and surrounding regions tightened
The colour code of the Dutch government's travel advice is 'red' for the whole of Ukraine. That means it's too dangerous to travel to. The government has advised not to travel there under any circumstances and has made it clear that they cannot help. If the travel advice is red, such as that of Ukraine, then your travel insurance sometimes does not cover damages that you incur when you choose to travel anyway. Stricter travel advice has also been issued for countries bordering Ukraine and Russia. Be well prepared for your trip: check your policy conditions or contact your own insurer.
Are you currently in Ukraine? Then register with the Ministry of Foreign Affairs. This way they know that you are in the country and you stay informed of the latest information.  
Cancellation insurance
If you prefer not to make a trip anymore, this is usually not covered by your cancellation insurance. Contact your travel agency, tour operator or transport company to discuss the possibilities. You always have the right to cancel the trip, but keep in mind that you are obliged to pay the travel sum that you owe.
Credit insurance
The risk that a company runs when it supplies products or services to debtors established in Ukraine that only have to be paid after delivery ('trade credit') has increased further as a result of the war. In response to developments, it is good to reconsider this risk and take any measures. For example, by making new deliveries on the basis of advance payment or by obtaining additional guarantees. As a result, the coverage that credit insurers provide to suppliers may be further adjusted, both in terms of available coverage capacity and in terms of premium and conditions. 
Car and motor insurance
What about damage caused by a Russian vehicle?
The Dutch Motor Insurers Bureau reports that there are consequences now that several Russian banks are excluded from SWIFT:
Damage caused by a Russian-signed vehicle to a Dutch-signed vehicle and/or its occupant(s) caused in a green card country other than Russia will be compensated.
Damage caused by a Russian-signed vehicle in Russia can lead to unpleasant situations, because payment of the damage can be seen as questionable by Russian authorities. At the moment it is still unclear whether this can be reimbursed.
The consequences of other situations are still unknown. The Association advises not to drive to/through Ukraine, Russia or Belarus.
What happens if a vehicle from Ukraine is damaged in the Netherlands?
The Ukrainian third-party insurer has appointed a representative (correspondent) in the Netherlands. This regulates the wa damage caused by a Ukrainian vehicle and advances the damage. As a condition, the Ukrainian third-party insurer must confirm that a green card has been issued and that it is valid on the date of claim. The Ukrainian third-party insurer then reimburses the representative.
What happens if the Ukrainian insurer cannot pay?
If the Ukrainian third-party insurer cannot repay, or in the extreme case is bankrupt, the Dutch Motor Insurers Bureau guarantees.
Who arranges third-party damage in cases where no 'correspondent' has been appointed?
In cases where no correspondent has been appointed, the Netherlands Bureau will arrange the liability damage and advance the damage. It must be demonstrated that there is a valid green card. The Netherlands Bureau then recovers the damage from the Ukrainian Bureau. If the latter agency is (temporarily) unable to repay due to the situation, it is at the risk of the Netherlands Bureau. The injured party is not affected by this.
What happens to damage caused by an uninsured Ukrainian vehicle?
In the hectic pace, it can happen that the insurance check at a border crossing has been omitted and that a car drives on to the Netherlands uninsured. In that case, the Guarantee Fund is responsible for compensation to the injured party. They then tell this to the uninsured perpetrator (and not to the Ukrainian Office).
What happens if a Dutch vehicle is damaged in Ukraine?
It is possible that a Dutch vehicle in Ukraine is damaged. In that case, the claim settlement with the injured party will be initiated on condition that a valid green card is present.
Transport insurance 
The transport sector is also affected by the invasion of Russia in Ukraine and the closure of airspace, waterways and borders. Security officers of shipping companies receive signals directly from the coast guard from the ministry about additional measures that apply in the event of an increase in the threat level. Ukraine is now a closed area for seagoing vessels. The war clause (M3) customary in goods transport insurance has entered into force. This usually has consequences for coverage.
Membership of the Russian Maritime Register of Shipping (RMRS) has been withdrawn from 14 March by the International Association of Classification Societies (IACS), the class societies Lloyd's Register and DNV. This may have consequences for the insurance conditions if the G2 classification clause (VNAB ) is used.
Cyber insurance 
Cyber insurance does not specifically focus on threats from a country or region and therefore generally has no specific exclusion(s). However, 'war' may in some cases be included as an exclusion. If in doubt or questions, contact your insurer.
Warning NCTV disinformation and cyber threat in the Netherlands
The National Coordinator for Counterterrorism and Security (NCTV) takes into account that the Netherlands may be affected by the war in Ukraine. The NCTV thinks, for example, of cyber attacks that can affect communication systems of banks, hospitals, energy infrastructure or other vital systems.
Advices National Cyber Security Centre
Due to developments in and around Ukraine, the National Cyber Security Center (NCSC) has issued an advisory report with a number of 'bite-sized' action perspectives (see bullets below) that can apply to insurers themselves as well as their (small) business customers. Many useful and understandable prevention tips can be found on the Website of the Digital Trust Center (DTC).  
In general: 
Adhere to the

basic cybersecurity measures

. The digital attacks in Ukraine differ in methodology, this underlines the need to comply with the basic measures.

The AIVD and the MIVD recently

published

a publication

in which they highlight seven moments in which a cyber attack by state actors can be stopped. This can help increase your digital resilience to state digital attacks.

 

Keep an eye on monitoring and detection. In case of suspicious network traffic, contact the Computer Emergency Response Team (CERT) for your sector or the

NCSC

(if your company is part of a sector designated as 'vital').

 

Pay specific attention to the basic measure 'segment networks'. For the time being, cyber attacks are being used in the Ukraine region. Prevent a targeted digital attack on an instance in the region from spilling over to systems.
Webinar NCSC and DTC
On Wednesday afternoon, March 9, NCSC and DTC broadcast the webinar 'Current image and digital impact war Ukraine'. The information sessions are available via this look-back link.
Legal expenses insurance
The conflict in Ukraine can also lead to legal problems. Think of problems with booked or cancelled trips, suppliers who do not deliver purchased goods or customers who cannot receive ordered items. In those cases, legal expenses insurers are ready for their clients (both private and business) and help them further. If you have any questions, call your own legal expenses insurer.
Life insurance, AOVs and pension insurance
In the case of life insurance and disability insurance, there is a chance that death during a stay in a war zone, or as a result of acts of war, is not insured. In the case of pension insurance, it is also possible that in such a case no or a lower benefit will take place in the event of death.
The policy conditions of your life insurance policy, disability insurance or pension scheme, or the pension regulations, state in which situations no benefit is paid. If in doubt or questions, contact your insurer.
Soldiers on a peace mission
For Dutch soldiers who are deployed on a peace or humanitarian mission, a special arrangement is in force.
Prohibition of insuring damage caused by molestation 
A regular non-life insurer with its registered office in the Netherlands is prohibited from insuring damages caused by or arising from an armed conflict, civil war, insurrection, domestic unrest, riots or mutiny that occurs in the Netherlands. The ban only applies to insurers under Dutch supervision. Branches of foreign parties can, however, offer Dutch customers cover against forms of molestation. 
Insurers who are allowed to insure molestation
A legal exception has been made for mutual insurers. The prohibition described above does not apply to these insurers. This specifically concerns mutual guarantee societies with their registered office in the Netherlands and companies on a mutual basis with their registered office outside the Netherlands that only take out non-life insurance with regard to damage that can be caused by, or arise from, armed conflict, civil war, insurrection, internal unrest, riots and mutiny. 
Also in sea, transport, aviation and travel insurance it is allowed to insure molestation risks with the usual molestation clauses. This is allowed as long as De Nederlandsche Bank (DNB) has not raised any objections to this. 
What is (large) molestation?
Molestation is a large-scale, man-made, violent calamity. War and other large-scale calamities are often excluded from coverage because of the risk of accumulation and the possible endangerment of the financial stability of insurers. Some forms of it are therefore regulated by law.