InsurTech and insurers: collaboration is the key to success
InsurTech and insurers: collaboration is the key to success
Is InsurTech about to disrupt the insurance sector? And what's the smartest approach to innovation: build, buy or partner? On 31 October 2017, the Verbond's insuranceLAB was the venue for a meeting of insurers, InsurTech start-ups and regulators. The goal: to improve the collaboration, look for shared opportunities and identify potential barriers.
Managing director, Leo de Boer (Dutch Association of Insurers), kicked off the very first Dutch InsurTech Roundtable. "Today is all about the collaboration between InsurTechs and insurers. The most important question is whether we want to play, or be played. How can we best set up the collaboration? And what can we learn from the current 'state of play'? Let's find out together today."
Create a new ecosystem 'to stay in the game'
Figures confirm that the number of investments in InsurTech start-ups is growing. By the end of 2016, 175 billion dollars had already been invested in InsurTechs, by insurers as well as so-called Venture Capitalists.
The afternoon's first speaker was Florian Graillot, partner at astorya.vc and thought leader in the field of InsurTech. Astorya.vc is a venture capital fund and specializes in investing in InsurTech. "Our goal is to build the next insurance generation by investing in tech start-ups," explained Graillot. "Insurance is inextricably linked with technology. For example, we distribute by mobile; we use Big Data for underwriting; and in order to personalize everything, we employ 'machine learning'. Technology is the driving force behind creating an entirely new ecosystem for insurance services."
Figures confirm that the number of investments in InsurTech start-ups is growing. By the end of 2016, USD 175 billion had already been invested in InsurTechs. The number of deals is also increasing. So growth is enormous and becoming increasingly important, but lags far behind FinTech.
What's going to happen?
Start-ups have a different perspective on the added value of insurers than traditional companies, that much is apparent. There is, for example, clearly a shift from 'one size fits all' products to tailor-made ones, thanks to more (external) data and machine learning. Distribution no longer takes place offline, but online. Claims are no longer submitted manually, but using Artificial Intelligence and cloud-based claim systems.
Although technology is used for a great many aspects, the insurance sector is lagging behind other industries, such as the banking sector for example. What are we going to do about that? In fact, insurers, just like banks, have to a greater extent to become platforms. The only way insurance companies can continue to play a role is by working very closely with start-ups. But how exactly?
Collaboration and data
Collaboration and data are at the very heart of insurance and have huge potential. But it is precisely in this area that insurers face a major challenge. There is as yet no favourable legislation & regulations in this area. Insurers are being challenged by competition from outside the sector. And as Graillot points out, "Insurers only have access to the data of their customers. External parties have more data available to them."
But as well as the challenges, there are also wonderful opportunities to work closely with InsurTechs already operating in this field, and who have a stronger relationship with their customers. InsurTechs are transforming the relationship with the (re)insurer. Distribution is increasingly moving towards personalisation. At which point, Internet of Things and wearables also come into play: tools like this help you gather data. For example, wearables are a very powerful tool when it comes to obtaining customer data. The right data can then help improve claims management.
Graillot believes insurers and InsurTechs should work together more. He believes insurers are going to lose certain things, including aspects of their relationship with their customer. Which is why they now need to focus on the right InsurTech.
Asked for his take on the Dutch insurance market, Graillot said that the Netherlands still has a relatively immature ecosystem compared with other countries, where insurers are more engaged with ecosystems. "That means the Netherlands is still just starting out. But it does have knowledge and expertise; in fact, in the field of technology, strong knowledge. And that's extremely important. It's vital to now structure that ecosystem."
Artificial Intelligence: the electricity of the future
The day's second speaker was Alberto Chierici from Italy, co-founder of Spixii. Spixii is a company that uses artificial intelligence and chatbot technology to automate the entire insurance customer journey.
"Insurance is there to protect us from rainy days, but also when the sun shines. This was previously always a one-to-one relationship between the insurer and the insured. But the process of insurance is changing. It needs to fit better with the way people are today, and more than anything that is mobile." And so, for example, paperwork has been almost completely replaced by technology, and people no longer want to be dealing with boring and unnecessary 'insurance hassle'. All of which means that that natural relationship is no longer so predictable and needs to be, as it were, reconstructed.
The world of bots and the world of insurance
The world of bots and insurance are very different in many different respects. A bot is obviously a superb collector of data. But if you want to implement this properly, a bot must be so designed that you create the best user experience for the customer. And for that you need the appropriate technology.
Better insurance, for everyone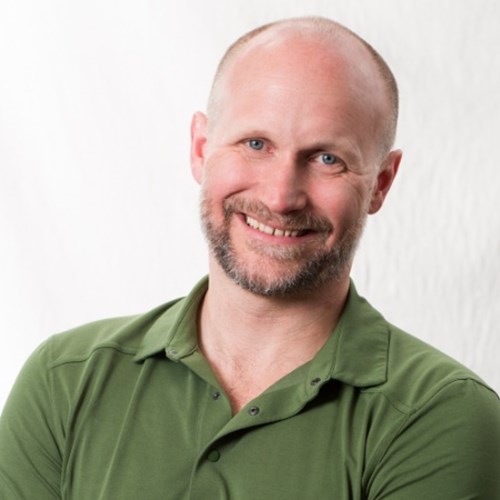 With Bought By Many, Guy Farley's goal is "Better insurance. For everyone ". His company wants to send a powerful message to the insurance sector: people must be treated as individuals. Bought By Many helps you get insurance for the things in your life you care about, even though they may be 'out of the ordinary'.
The problem is often that insurance companies fail to communicate in the language that consumers speak. And it is precisely the experience of the consumer that's so important: Bought By Many communicates with consumers via their preferred channels, such as social media and online. "We also find contact via Facebook very important, for example. Which is why we have two people working on that full-time." The largest group of people on Facebook aren't millennials, but older people. According to Farley, it is completely untrue that insurers can't be technology companies. On the contrary, in fact. He believes in an API for insurance.